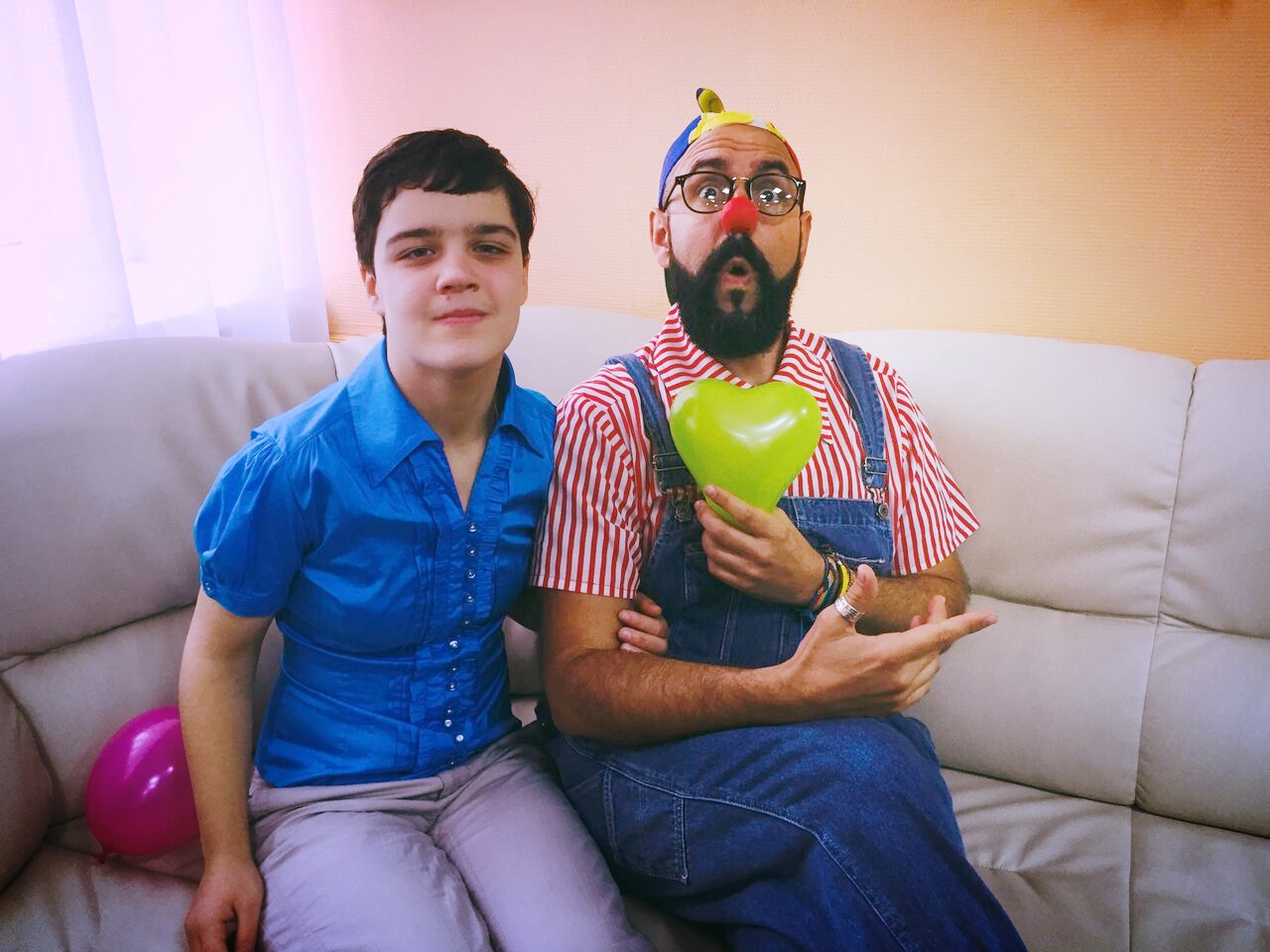 St Petersburg - November 2018
FROM A laughter documentary TO laughter activisM...
1. TRAVEL THE WORLD
2. RECORD THE LAUGHTER
3. SPREAD LAUGHTER
In March 2016, living and working in NYC I decided to travel the world on my own for one year to make a documentary about laughter. I couldn't expect that this project could become bigger than me and my simple dream. Nowadays, the LAUGHING BACK PACK is a global idea: traveling the world, editing a documentary, writing a book and most of all, being a LAUGHTER ACTIVIST. Laughter activism means for me to work as much as possible as a clown, doing Social Circus all around the world and volunteering as a clown doctor. Soon, I'd love to build up my own NGO.
With my polka dots backpack, my camera, and my passport, I traveled for a one-year world tour through the 5 continents filming a documentary on what makes the world laugh.
Do all people laugh?
Do we laugh at the same things?
What's universal?
Is laughter useful?
I took off from Paris on the 5th of September of 2016 visiting 15 ish countries (Sweden, Russia, Israel, Palestine, Kenya, South Africa, Uruguay, Chili, Costa Rica, Australia, Japan, Nepal, Tibet, India…) meeting laughter artists, specialists, doctors, psychologists, people using laughter to heal…
My formula-motto : LAUGH * LEARN * LOVE
"Bien triste est l'Homme qui n'a pas voyagé et qui n'est pas allé à la rencontre de l'Autre." Proverbe arabe